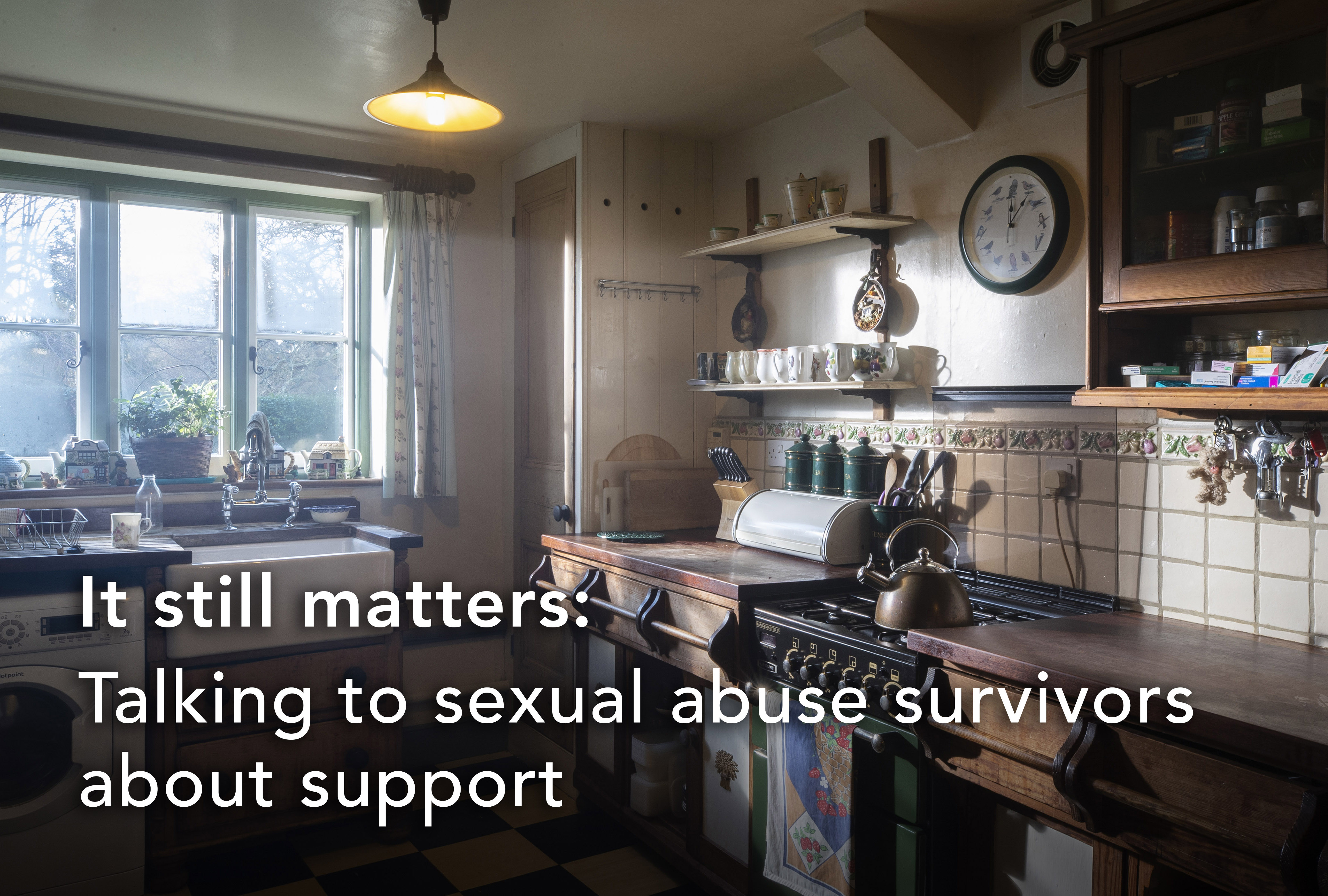 Sexual abuse can affect anyone, so when we were approached by the Ministry of Justice to develop a campaign encouraging survivors of sexual abuse to reach out for support, we knew that a deep understanding of our audience would be essential in doing this important topic justice. In fact, we needed to stop thinking in detached 'audience' terms and remember that, according to statistics, we are in all likelihood talking to our friends, our family and perhaps even ourselves.
Understanding the pain
We had one pressing question to grapple with: What is stopping someone who has experienced sexual abuse from reaching out for support? Pouring though survivor testimonies painted a stark picture of the tangled self-blame, fear and humiliation that drives many into retreat. Reaching out for support means having to talk about it. It means reliving the trauma, and facing a pain so intense that it takes an average of 24 years for survivors of childhood sexual abuse to speak about it.
Sometimes, burying pain is the only way we can cope. But, as much as we wish otherwise, this doesn't make it disappear. The impact of sexual abuse stays with survivors, manifesting itself in all aspects of life. This is the truth we sought to sensitively portray in our campaign: No matter when the abuse happened to you, or however long you've been keeping it inside, talking about it can still help. And yes, it will be incredibly difficult, but carrying it alone is equally hard.
Creating an evocative campaign
We needed to communicate this message in a manner that was as gentle and empathetic, as it was compelling and arresting. The idea of using dates to signify incidents of abuse, combined with settings evocative of each era, sparked an emotional response from the whole team. We felt we had hit on something powerful that would speak to survivors of all backgrounds, but we needed to ask the people that really mattered.
We were humbled that several survivors volunteered to talk to us, giving their raw and honest perspectives as to how the creative concept affected them.
"That straight away takes me back to that time and that place. It doesn't matter whether it happened then or it happened yesterday. It's still yesterday to me. I really do think that would hit home to some people, because it does to me."

"Seeing the place you were abused in the context of 'whenever it happened' makes a link in space and time – if it's the first time you're speaking about it, the pain will come through and the memories will come through and then seeking some kind of help will come through."
These survivor responses were invaluable in helping us to evolve our creative concept. Sexual abuse is never an easy subject to talk about, but allowing survivor's voices to lead us gave the best chance of creating work that truly resonated.
You can see more visuals in the campaign case study on the Design102 website.
If you'd like to know more about Design102 or you've got a project we can help with, just drop us a line at hello@design102.co.uk
For regular Design102 updates ...

Subscribe for Design102 blog updates