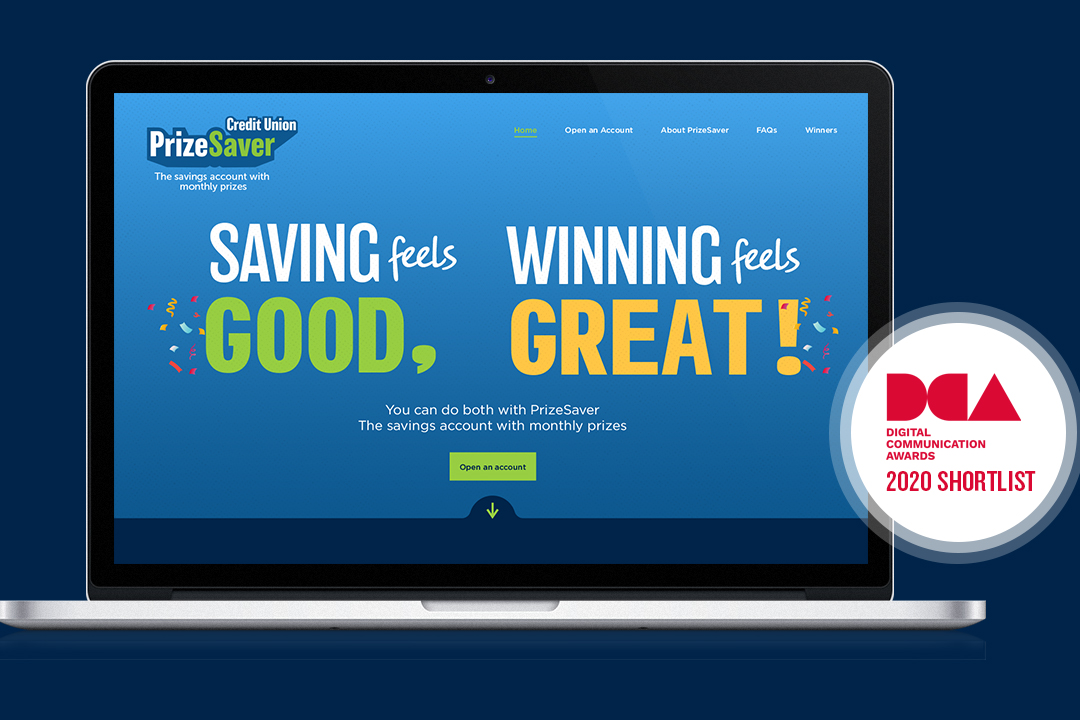 At Design102, we're humbled to have been nominated for another award! Despite the turbulent year so far, it's once again awards season across the design industry and D102 are continuing a season of success with a place on the shortlist for the 2020 Digital Communication Awards.
The Digital Communication Awards celebrate brands, campaigns and innovations that lead the way in online communications across the world. Last year we won the Recruitment and Employer Branding category and you can read about our experience on our previous blog post.
This year, we're elated to be shortlisted for Best Brand Campaign for our work for HM Treasury. We're shortlisted alongside winners from Germany and China, demonstrating the truly international excellence that the awards recognise.
Why did we enter our PrizeSaver campaign work?
We submitted our work on the PrizeSaver campaign for the Best Brand Campaign category.
PrizeSaver is a new savings product offered through credit unions in the UK. It's based on a 'save and win' format where savers are entered into a monthly prize draw to win money and boost their savings. Our campaign had to promote the initial PrizeSaver pilot as well as clearly explain how it works and what the benefits are.
This was particularly important because of who we were speaking to. The PrizeSaver pilot aimed to help people develop savings habits and ultimately improve their financial resilience. This audience has low levels of trust in traditional financial institutions, so we had to raise the profile of credit unions as an alternative and trustworthy way to save. To succeed, we needed to create a brand that would appeal to a wide range of savers – from young families to retirees across the country.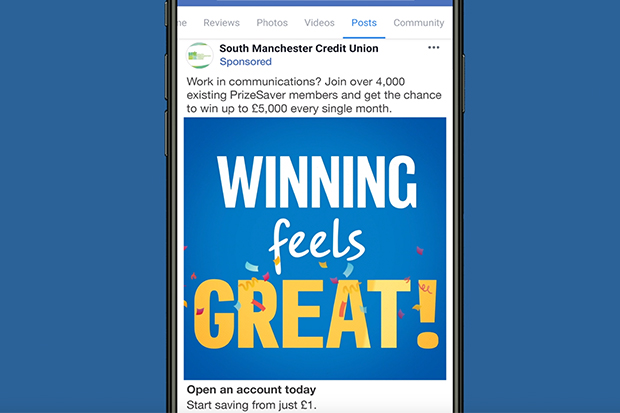 What did the campaign cover?
Our strategy began with insight and analysis to understand our hard-to-reach audience, including their awareness of credit unions and the motivations and barriers to saving.
Together, our teams developed different campaign propositions, brought to life through creative development and tested in focus groups. Balanced messaging that highlighted the pilot's win-win aspect tested well, so we built the campaign around this.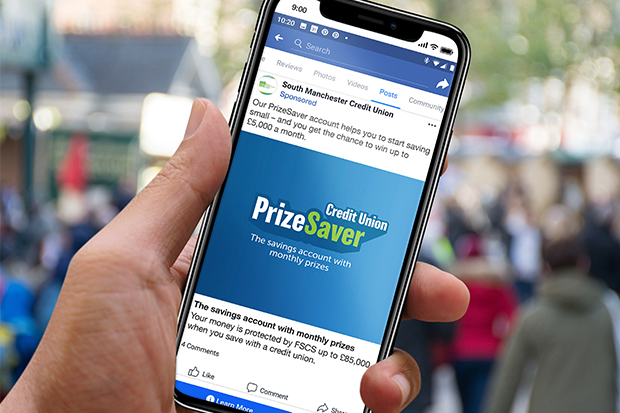 The digital campaign included animated and static social media assets for Facebook, Instagram and LinkedIn, with some cameos from a friendly puppy. We also built and managed a PrizeSaver Facebook page to share details of the latest prize draws and useful information about credit unions. This was supplemented by online advertising and Google keyword terms, all linking through to the PrizeSaver website.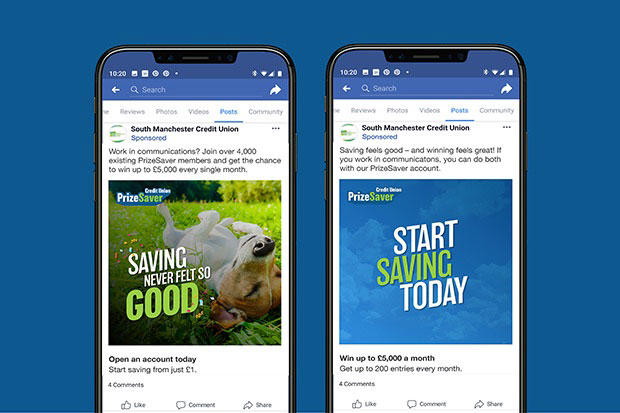 The dedicated website contained everything our audiences needed to know about PrizeSaver and enabled them to find a participating credit union that they were eligible to join. Our careful monitoring and evaluation of the analytics and web traffic reports also meant we were able to make live improvements to the website, making it even easier for savers to find important information and start saving.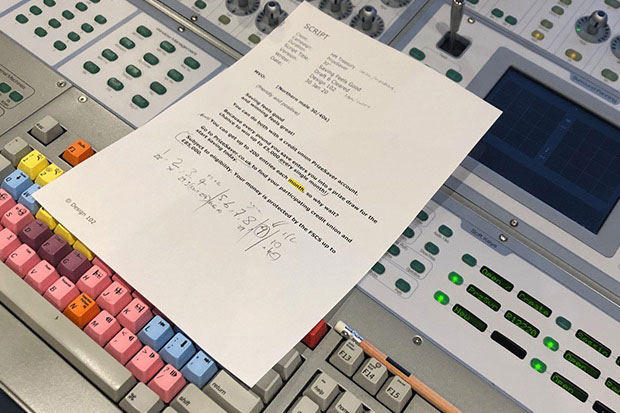 We even visited Soho Square to record a radio advert publicising the pilot across the UK!
PrizeSaver radio ad - VideoServicesDesign102
Was our campaign successful?
In short, yes! During the campaign's run:
49% of all users clicked on a credit union link
the number of website users immediately doubled
the average number of new accounts increased by 21% per month
a total of 8,080 new accounts were opened, meaning we reached 80% of our 2-year target in just 4 months
This means thousands of people were able to start a savings pot and begin to build their financial resilience. We're grateful to the Digital Communication Awards for recognising what the numbers represent: real people who have been empowered to adopt new savings habits.
To find out more, you can read about the PrizeSaver campaign in the full PrizeSaver case study.
If you'd like to know more about Design102 or you've got a project we can help with, just drop us a line at hello@design102.co.uk
For regular Design102 updates ...