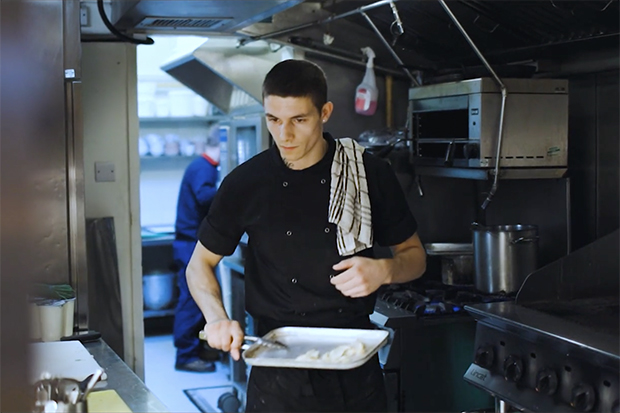 Getting ex-offenders into work: a case study
Recruiting ex-offenders can change lives: but currently, only 17% of offenders are able to get a job within a year of being released from prison.
Ministry of Justice asked us to showcase a success story from the Education and Employment Strategy, which encourages businesses to hire and train ex-offenders.
The strategy was published in May 2018, and the one-year anniversary was an opportunity to show the positive impacts it has had so far on ex-offenders and businesses alike.
The benefits speak for themselves:
ex-offenders who get a job after prison are less likely to reoffend – helping cut the £15 billion cost to the taxpayer each year
92% of inclusive employers say that recruiting ex-offenders has enhanced their reputation
79% of people think that businesses who employ ex-offenders are making a positive contribution to society
Our job was to capture these benefits in an emotionally compelling video.
The brief
Ministry of Justice wanted an emotive and persuasive video to challenge myths around hiring ex-offenders and send a positive message to employers and businesses.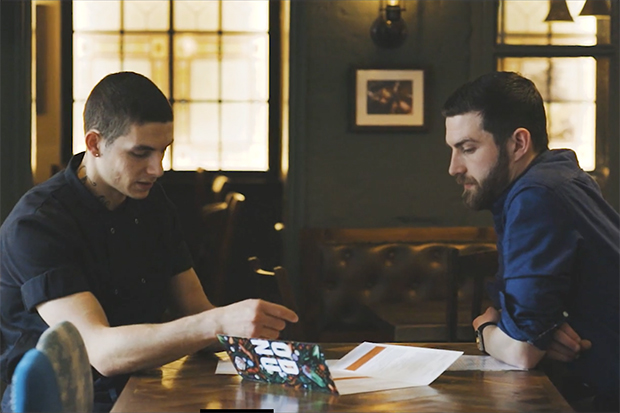 To do this, we knew we needed to highlight both the inspiring personal story and the tangible business benefits.
What we did
The shoot initially proved difficult as our interviewee, Tyler, was reluctant to open up. To capture his persona and make a moving video, it was vital we broke this barrier. With gentle, tactful questioning, he began to discuss his past and his experience with depression.
Limited access to the subject and location meant we had to make creative decisions about how to represent Tyler's words visually.
As he spoke about his past, we detached the camera lens to warp the focus and allow light leaks to stream onto the sensor. This, combined with echoes of pub ambience and the bubbling of a drink in the soundscape, created a dreamy, vintage quality.
The music builds to an upbeat crescendo and the edit quickens, reinforcing the positive message and creating a sense of hope.
The results
Ministry of Justice shared the video on Twitter and LinkedIn, and it was watched over 6,000 times.
The campaign website also received a huge boost, with over 50% of visitors being referred from the anniversary activity on Twitter.
The best news was that 12 new businesses registered their interest in hiring ex-offenders – which will open up brighter futures for skilled prisoners.
If this video production has piqued your interest, or you've got a project we can help with, just drop us a line at hello@design102.co.uk
For regular Design102 updates ...