When it comes to beautifully-executed identities, one of the companies which immediately springs to mind is G.F. Smith. A paper mill based in Hull which supplies incredible stock to creative industries, G.F. Smith have carved a niche for themselves which really plays to their strengths.
Last month we at DESIGN102 enjoyed a tour of the new G.F. Smith show space in London, created in collaboration with D-Raw and MadeThought, who were behind the G.F. Smith rebrand back in 2014. You might assume visiting a paper showroom would be a relatively dull excursion, looking at featureless white and off-white stacks of paper. However the space is anything but dull.
Though small in size, they've managed to pack in some beautiful displays, not least their 'Tidal' installation. Comprising of several hundred cylinders of coloured paper, undulating in height across the room and held up only by a small amount of sand in the base, this clean and colourful installation is a beautiful and inventive way to display G.F. Smith's products.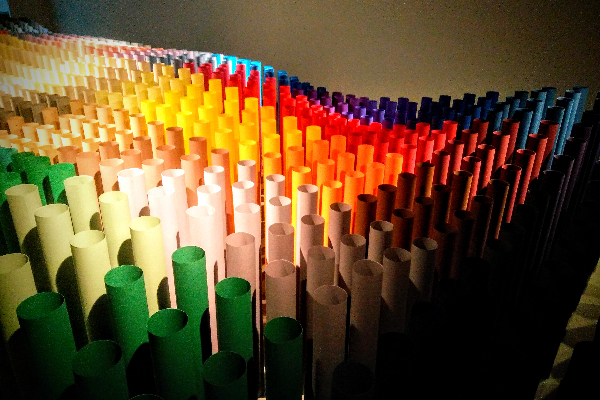 The ground floor plays host to examples of G.F. Smith's latest bespoke work for Burberry, an archive of ephemera from their 130-year history and a range of examples from their new endeavours into book making and fine-art framing. MadeThought have made the whole space incredibly engaging and consistent, with every detail considered. One seemingly-small example would be the disc of coloured paper visitors are given when checking in their coats.
This circle is exactly the same diameter as those laser cut into the guides, map and even the presentation table. This small visual detail is taken from the varying circle sizes used across their website, with larger paper circles also being used as coasters for your drinks, all of which feature the year that particular colour was introduced to the G.F. Smith collection.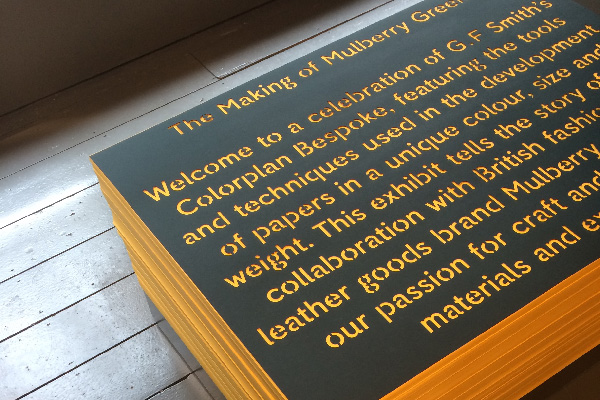 The details and demonstrations of care regarding the design are too numerous to list, but all combine to create a quietly stunning and engaging experience. ShowSpace is a great example of how to roll out an identity across a completely new platform, and the ways in which allowing users to engage with a brand in the real world can help to grow and solidify a user base.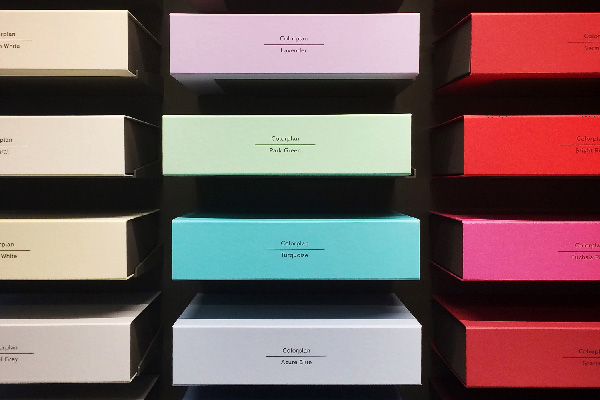 Subscribe to the blog for updates. 
Visit www.DESIGN102.co.uk to learn more about our creative projects.