In December 2015, London hosted the G6 summit. The G6, or Group of Six, is an unofficial group of the interior ministers of the six most populous European Union member states - Germany, France, United Kingdom, Italy, Spain and Poland.
Held at Lancaster House, December's summit focussed on a range of themes including migration, data protection, modern slavery, illicit firearms and the threat posed by Daesh. This summit was also attended by the Attorney General, and Secretary for Homeland Security, of the United States.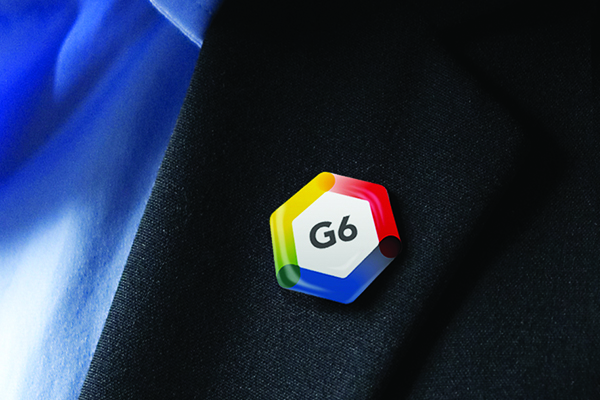 Event materials
The government department organising the summit, the Home Office, contacted DESIGN102 for help creating a visual theme and identity.
Lead designer Kat Garner explains, "The Home Office wanted a range of materials for the summit all brought together by a strong and relevant visual theme. Designer Millen Belay and I worked to produce six different concepts that we presented to the team organising the conference. They liked several of the designs but whittled them down to a shortlist of two before deciding on the final one."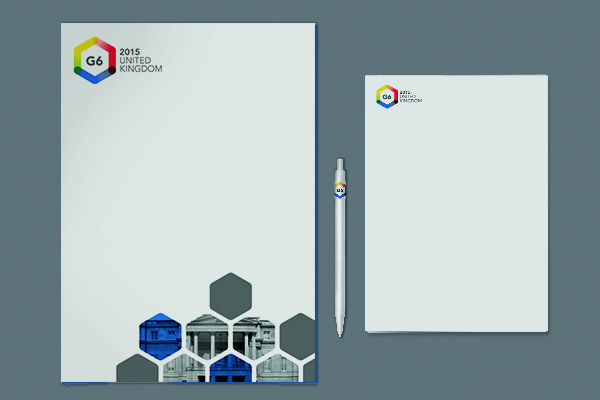 Visual theme and logo-mark
The chosen design was inspired by unity and collaboration. Kat said, "The final design was a hexagon with each of its six sides representing a country. Unity was a key theme and is represented by the connecting elements of the shape outline."
Kat also took inspiration from the colours found within the attendees' national flags, combining these shades with the six sides of the hexagon to create a logo-mark that worked across a variety of applications. The team went on to produce name badges, document folders, note books and pull up banners for the event.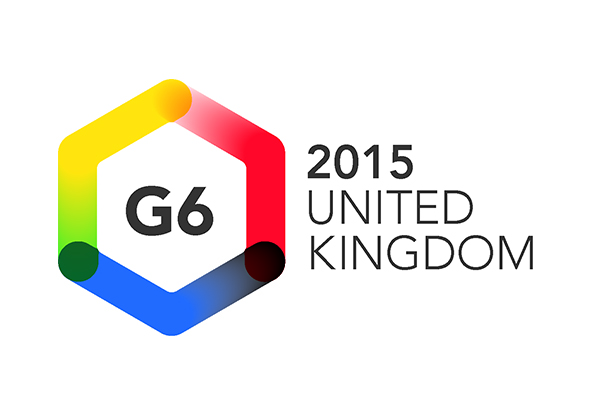 A successful summit
Phoebe Garner, Senior Ministerial Visits and Events Manager for the Home Office said, "The DESIGN102 team produced a great range of designs to choose from and we were really pleased with the final result. The logo-mark worked well on all of the materials and really helped us deliver a professional and successful summit."
If you work for the Civil Service and need a logo-mark or event materials designing, get in touch.
Don't forget, you can see more work from DESIGN102 at www.design102.co.uk.