Great creative design is critical to delivering exceptional communication.
That's why, in April 2014, we launched DESIGN102, the Government Communication Service design centre.
Driving creativity
Our aim is to drive creativity in the public sector by delivering intelligent creative design, and to save government money by providing a cost-effective shared service. We'll be blogging about what this means in practice over the coming weeks and months.
When we launched 18 months ago we brought together the design teams from the Ministry of Justice (MoJ), Home Office and Cabinet Office into a single team, based at MoJ HQ in 102 Petty France. Since launch we've grown quickly, and we've gone from serving these 3 departments to having worked with over 80 public sector organisations.
Shared communication service
We're a shared communication service, providing a wide range of creative design and video services to government departments and arms-length bodies on a pay-as-you-go or subscription basis. We've been able to deliver our services very cost effectively, and since launch we've helped the government save over £1 million (benchmarked against industry average rates).
While we are an in-house team we don't compromise on creativity or quality, and we've been challenging the usual paradigms about working in-house. We're an outward-looking public sector design agency. As well as saving government money we add value to our clients and we strive to drive up the standard of creative design across government.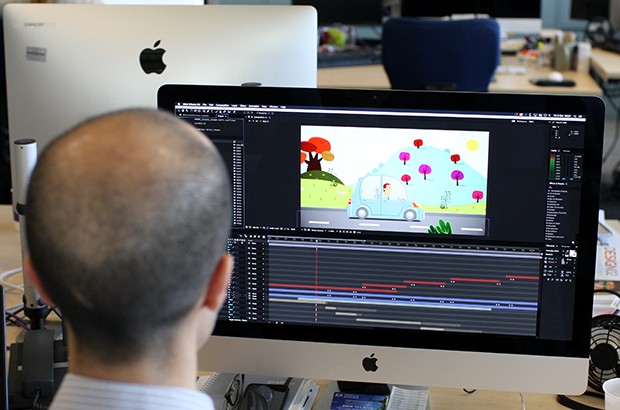 Range of products
The services we provide, and the products we deliver are many and varied –
• campaign collateral for print and digital
• design and typesetting critical government reports
• posters, leaflets and publications
• infographics
• branding and corporate identity
• illustration
• interactive PDFs
• video & animation content for social media
The look and feel of a campaign, its themes and even its core message can all be enhanced by how your message is presented. To do this well and stand out from the crowd is a difficult task, but DESIGN102 can help you achieve this.
Find out more
If you'd like to find out more about working with DESIGN102 please get in touch (our contact details are below). We'd also like to hear what you think about creative design in government, and you can leave comments on any of our blog posts.
Get in touch: Design102@justice.gsi.gov.uk
Follow us on Twitter: @GCS_DESIGN102